Usual weather during Dutchweek Gerlos:
8°C
45 cm
Dutchweek Gerlos
In 2021 will be back in Gerlos where we will make up for lost times! We will put everything in our power in this 4-day event. Mark your calendar from Wednesday 24 March to Saturday 27 March 2021, and enjoy the best parties and most beautiful slopes during Dutchweek Gerlos.
Of course, we adhere to local Covid-19 guidelines. We work closely with the local tourist offices on all relevant measures and obligations. Within Dutchweek we have put together a Safety Team that continuously provides all travel agents with the latest information. At Dutchweek we ensure that there are sufficient outdoor locations at every event so that everyone can enjoy our parties safely. Safety Team: Anouk Schrijver (Anouk@dutchweek.nl) and Wim de Zwart (Wim@dutchweek.nl)

Do you want to arrange your event bands immediately? We understand that! Order your event band (s) easily in our ticket shop. 
On this page:
- The latest Dutchweek news, 
- Dutchweek Gerlos, the movie, 
- Ticket shop, 
- Everything you want to know about Gerlos, 
- The ski area, 
- Where to stay?,
- Meanwhile in Gerlos.

 
Dutchweek wirstbands.
Do not miss anything! With your Dutchweek event wristband, you have access to all our parties! If you book via Summit Travel your event wristband is included. Are you booking via SunWeb? Then check the box "Dutch week ticket" when booking. (You can tick during the booking process at 'step 1' packages). 

Already booked but in need of extra event wristbands? Order them easily below.
Ticketshop
Get your wristband(s) here.
Everything you want to know about Gerlos.
During Dutchweek Gerlos, the experienced and novice winter sports enthusiasts will fully enjoy themselves. Gerlos is part of the beautiful wide Zillertal Arena ski area with more than 153 km of slopes. The altitude guarantees snow and thanks to the modern facilities you can easily move through the ski area. It is even possible to go from Zillertal Arena to other ski areas such as Zell am Ziller and Königsleiten.
Looking for adventure? Off-piste is possible both around Gerlos and the Königsleitenspitze. Free stylers show their tricks on the 100-meter long half-pipe, the different available jumps and of course the Fun Parks near Vorkogel. Several slopes lead directly back to the village.
After a beautiful day with nice parties on top of the slopes, you can immediately continue with the Dutchweek festivities in the village! Gerlos has a reputation to uphold when it comes to apres-ski. Many winter sports enthusiasts choose Gerlos because it is incredibly cozy here. From 2021 from March 24 to March 27, Dutchweek will take this one step further, it will be a party that you will remember for a long time.
(Source @ snowplaza.nl)
Slopes Gerlos
Zillertal Arena
Green
There are a few green fields available in Gerlos.
Blue
44 km of blissful blue slopes.
Red
97 km to get the legs working.
Black
12 km to get the most out of your ski's​.
Gerlos, the details!
With 143 kilometers of slopes, the Zillertal Arena is the largest ski area in the Zillertal. Add the modern lifts, cozy mountain huts, and you will understand why many winter sports enthusiasts return here every year.
Height:
580m - 2505 m
Experience level:
From beginner to advanced
Snowboarding:
Fun parks, half-pipes
Other Activities:
Free-style
Lifts:
19 drag lifts, 22 chair lifts, 15 gondolas
Our other events.
Excited about Gerlos but curious to see what else we offer?
Dutchweek Zell am See | Kaprun
In 2021, for the third time a row,  we will be in both Zell am See and Kaprun. Get ready to have an amazing time, we will create one big party in these two villages. From 20 to 24 January 2021, Dutchweek is in Zell am See - Kaprun, are you?
More info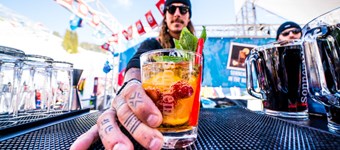 Dutchweek Saalbach
Dutchweek Saalbach 2021 will be big, bigger, huge! The party we missed out on in 2020 will be back with a vengeance during Dutchweek Saalbach 2021. Starting with extending Dutchweek Saalbach from 4 days to 8 days! Make sure you put Saturday 13 March to Sunday 21 March 2021 on your agenda because you really don't want to miss the best winter sports experience ever.
More info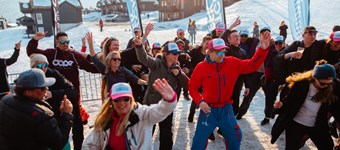 Dutchweek Norway
Fond of adventure and a breathtaking landscape? Join us at Dutchweek Norway! The Norwegians are super friendly, the food is amazing and there is so much to see and experience, it's unlike any other place in the world. Please make sure you can cross off this trip from your bucket list as soon as possible because once you've been with us to this place you're sold for life.
More info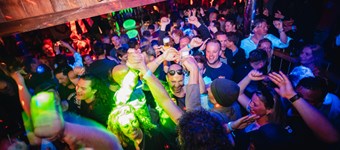 Dutchweek Gerlos
Who does not know or has not heard about Gerlos? During Dutchweek wintersports fans gather to close the season in style at various restaurants and bars. The organization is slightly tweaked to offer international music and festival enjoyment through sets by famous Dutch DJ's and artists. We are confirming exciting head-line sets now to ensure magical and memorable parties. Please ensure you are there with us between 29 March – 05 April 2020, it's the best end of season experience on offer.
More info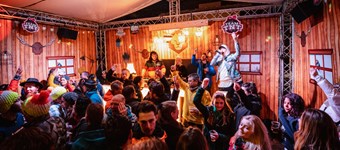 Dutchweek Italia
Crazy about Italian food? Enjoy meeting people and making new friends? Look no further, Dutchweek Italia is your destination. Cozy and authentic Sauze d'Oulze has been in our program for 8 years and we adore coming here every time again. Join us to experience Italian hospitality and fun between 11 – 15 March and find out for yourselves what an amazing ski resort Via Lattea is.
More info