During Dutchweek Kirchberg the weather is usually:
-4°C
50 cm
Dutchweek Kirchberg
The first edition of Dutchweek Kirchberg in 2020 was amazing! In 2021 we will be back with more, much more. Save the date, from Saturday 9 January to Friday 15 January, Dutchweek Kirchberg 2021, don't miss it!
Do you want to buy your event wristbands immediately? You can order them in our ticket shop.
On this page:
- The latest Dutchweek news,
- Dutchweek Kirchberg, the movie,
- Ticketshop,
- Everything you want to know about Kirchberg,
- The ski area,
- Kirchberg (webcam).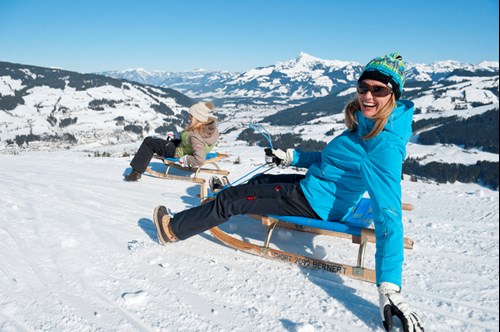 Event wristbands
Do not miss anything! With your Dutchweek event wristband, you have access to all our parties! If you book via Summit Travel your event wristband is included. Are you booking via SunWeb? Then check the box "Dutch week ticket" when booking. (You can tick during the booking process at 'step 1' packages).

Already booked but in need of extra event wristbands? Order them easily below.

Ticketshop
Get your wristband(s) here.
Everything you want to know about Kirchberg.
Kirchberg is a relatively large ski area where both beginners and advanced skiers can indulge. From the Ehrenbachhöhe, both the Kirchberg and Kitzbühel ski areas are at your feet. There is always something going on in Kirchberg. You can enjoy tobogganing, ice climbing and evening skiing in addition to skiing and snowboarding. 
It is no secret that Kirchberg has been popular among the Dutch for years. Dutchweel loves to come to this authentic village with its many shops, hotels, and restaurants.
During Dutchweek Kirchberg 2021 we will take over the well-known après-ski and evening programs for no less than 7 days. Keep an eye on our online channels, because you do not want to miss this!
(bron @snowplaza.nl)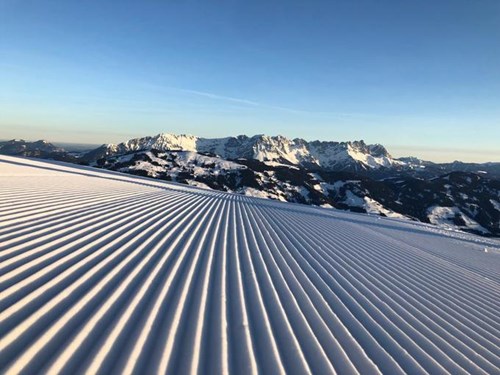 The slopes in Kirchberg
Stunning Panorama's..
Green
Sorry, no green slopes in this area.
Blue
72 km of pure bliss.
Red
74 km of active skiing.
Black
24 km for the thrill seekers.
Kirchberg, the details!
Naast de prachtige pistes biedt het gebied in Kirchberg een Fun Park en een aantal zeer fijne ongeprepareerde pistes. Het gebied rondom Kirchberg leent zich ook uitstekend voor ski tours van dorp naar dorp waarbij er voldoende keuze is tussen rode en blauwe pistes.
Height:
2000m

Level of Experience:
All levels
Snowboarding:
Funpark is present.
Other activities:
Village to village skiing.
Lifts:
9 drag lifts, 28 seat lifts, 16 gondola lifts
Our other events.
Loving Kirchberg but curious to see what else we offer?