Gather your friends, colleagues or cousins for an unforgettable outdoor sports experience!
Do you fancy a super cool outdoor trip at one of our Dutchweek events in the summer? From a group of 10 people or more we can organize nice extras! Will you join us? Then read more quickly.
Our locations
Dutchweek has been organising events in the summer since 2022. Are you a real adventurer and do you like to go to the mountains? Then our locations offer the perfect short break for you. We will be in Zell am See - Kaprun and Saalbach in June and September. Every Dutchweek Outdoor event has its own feeling, and unforgettable memories are guaranteed to be made! Where will you join us?
Sports summer activities
During Dutchweek Outdoor you can participate in various activities that we organize. From a relaxing yoga in the rising sun to a wonderful hike in the mountains. Dutchweek Outdoor has it all! View our activities in Zell am See - Kaprun and Saalbach here. In consultation, there is more to arrange in terms of day and time.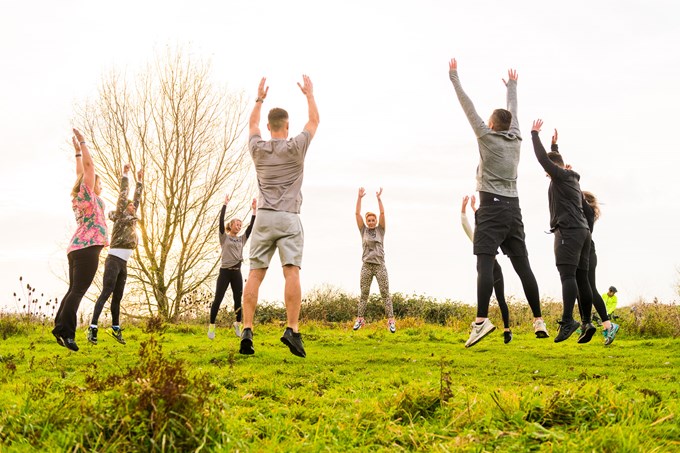 Fantastic entertainment
The entertainment can't be missed either! We work together with various catering locations, where we ensure that your feet will be dancing and your hands will be in the air. MCs, DJs, live musicians and entertainment will provide a real summer vibe!
Nice Dutchweek extra's
Do you want to make your Dutchweek Outdoor short break EVEN more special? Here are some extras we can offer to your group trip:
- Paragliding
- Supping
- Segway Tour
- E-motocross
- Rafting
- Alpin Maisi Coaster
- Disc Golf
- Summer skiing
- Hochseilpark
- Guided Bike Tour
- AlpenOase Archery
- Canyoning Tour
- Own corner at one of our locations
- Restaurant reservations
In order to take care of your outdoor trip to the max, we can arrange even more in consultation. Make sure your days get an extra sparkle! Making Memories Together all the way!
Of course we adhere to the then applicable Covid-19 guidelines. We work closely with the local tourist offices on all relevant measures and obligations. Read our blog here that is always up to date with the measures in Austria and Italy. Within Dutchweek we have put together a Safety Team that, among other things, continuously provides all travel agents with the latest information. From Dutchweek we ensure that there are enough outdoor locations at every event so that everyone can safely enjoy our parties. Safety Team: Anouk Schrijver (anouk@dutchweek.nl) and Wim de Zwart (wim@dutchweek.nl).

Questions, comments, dreams or curious about all the possibilities? Feel free to contact Anouk Schrijver via anouk@dutchweek.nl, fill in our request form or call during office hours to +31 10 303 1231.