Dutchweek Gerlos
For the sixth time we will be  in Gerlos! Here we will create real festival vibes for a total of 8 days. Mark your diary: 25 March to 1 April! For the extra dimensions that Dutchweek offers, you should definitely be there. Nothing is missing! On the mountain and in the valley ultimate Dutchweek pleasure. Will we see you in the Zillertal Arena? Read more to see what Dutchweek Gerlos has to offer you.
You have the opportunity to participate in our super fun activities that we organize twice during this week. For example, for the early birds we have the Early Bird Ski Tour, powered by DAKA. Do you want to be the first to go down the mountain? End this amazing experience with a delicious extensive breakfast buffet at Arena Center! And we have the ZipfelbobRennen, where you can win cool prizes! For a drink and dance Dutchweek can be found at Arena Center, Umbrella Bar, Cin-Cin and the Cin-Cin partykeller. New on the list Seppi's!

Buy your tickets here! Please note there are a limited number of tickets for sale, when these tickets are sold out we offer tickets for a limited number of locations.

On this page:
Dutchweek program
Ticket Shop
The latest Dutchweek news
Everything you want to know about Gerlos
The ski area
Gerlos, the details
Meanwhile in Gerlos... (webcam)
Dutchweek Gerlos, the movie
Other Dutchweek events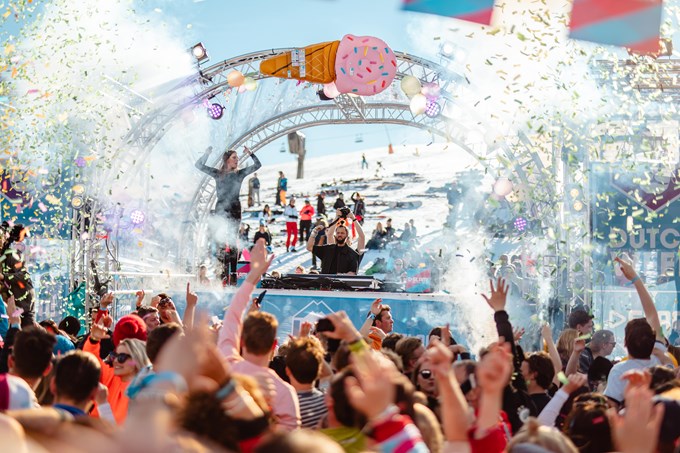 Program
Tickets and registration
To register for our great snow activities, we would like to refer you to our ticket shop. Here you can arrange everything, and of course buy a ticket if you don't already have one!


💜 WinterLove 💙
Early Bird Ski Tour powered by DAKA 🌅⛷️
Always wanted to know what it's like to ski at sunrise? During the Early Bird ski tour  you will take the lift to the top of the Isskogelbahn before opening time. Once at the top, enjoy the breathtaking view! Skiing down with our guide from DAKA, while enjoying the freshly slopes and the beautifully rising sun. End this amazing experience with a delicious extensive breakfast buffet at Arena Center! Soon to be booked in our ticket shop.

🗓 Sunday March 26 and Thursday March 30 from 6.55 am. Meet at 6.40 am at the Isskogelbahn. Breakfast in the Arena Center (available from 07:15).

Arena breakfast for EUR 17.50:
Coffee, cappuccino, tea or cocoa
2 (sweet) sandwiches of your choice
Spreads of your choice (butter, jam, Nutella, honey, etc.)
1 portion sausage and cheese
1 glass of orange juice
Muesli
Yoghurt
Fruchtsalat
It is important to ensure an already working ski pass and all ski gear etc!🤩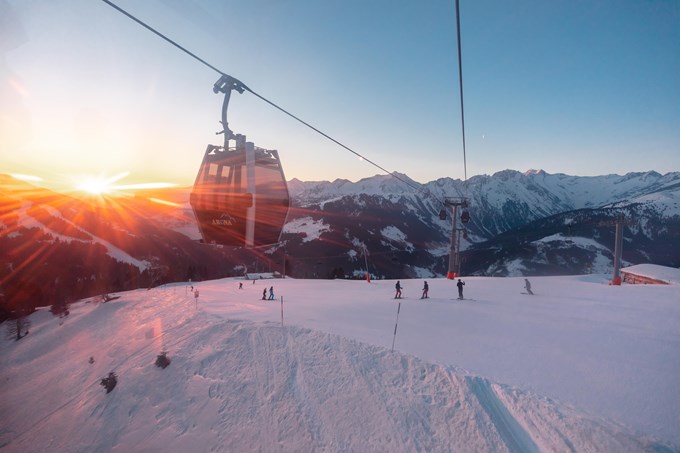 ZipfelbobRennen❄️
🛷 Show your talent! Put on your craziest suit, slide down the mountain and make sure you're the fastest. At ZipfelbobRennen you make your fastest antics
🏆 During the ZipfelbobRennen activity you have a chance to win cool prizes from a.o. SINNER, DAKA, HEAD and SnowWorld. Put your best foot forward and show what you are capable of!
🗓 Friday 31 March at 13.30h you register and at 14.00h the race starts, a maximum of 100 participants. (Arena Center at the top of Isskoglbahn)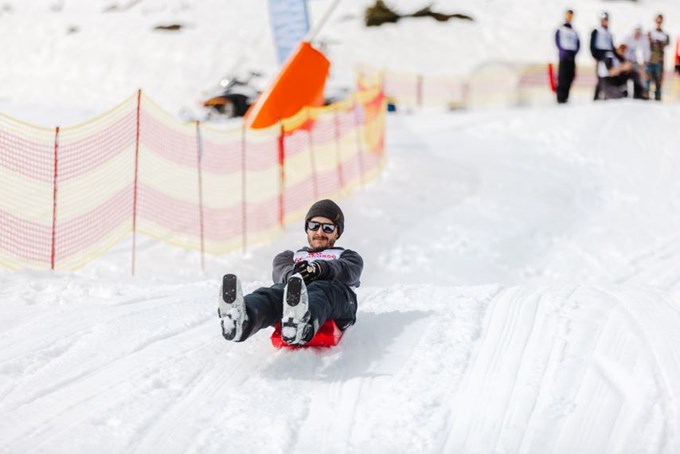 DAKA test centre 🎿
Cool! The DAKA test centre gives you the opportunity to test new skis on the slopes. They are open all day from 9am-4pm. This way you can decide for yourself when you want to come by to test the skis on presentation of your event bracelet. Please note, there are no snowboards available!
🗓 The test centre will be ready for the start at the Umbrella Bar from Saturday 25 March to Friday 31 March.
What new ski gear will be your new fave for this season?🤩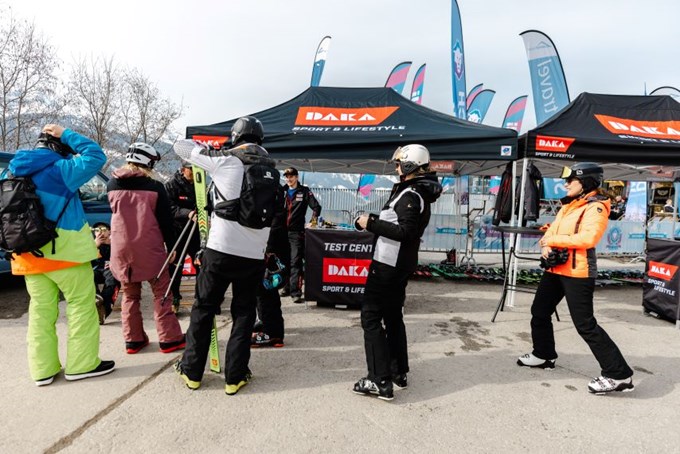 💜 Entertainment 💙
🏔️ From 12 to 17.30h you swing along at Arena Center during our party  themes, such as Flower Power and 80's/90's hits! Here you don't need an event bracelet, and do note that you are not allowed to ski down after 16.30h. The lift runs a little longer especially for us!
🏔️ At Seppi's you are welcome from 13 to 16.30h on Sunday, Tuesday, Thursday and Saturday to relax and dance during cool tunes while enjoying your snack and drink. Here you have free access too!
🎊 This year the Cin-Cin will participate again from 16 to 23h! Do you fancy Dutch après-ski hits, live singers and party hits? Then you are at the right place! Be on time (before 17h) for a fantastic evening on presentation of your event bracelet, because FULL = FULL.
🎶 The Umbrella Bar is open from 16 to 0.30h! First you dance your feet off at the terrace on apres-ski hits from our DJ's and MC, and then from 20h with your hands in the air inside to party hits and amazing tunes from our headliner DJs. At this location you also need your event bracelet to live the experience! Buses drive longer during the event, every 20 minutes and another 20 minutes after closure to Gerlos Gmünd.
🎶 The Cin-Cin partykeller is back! From 22 to 02h you will dance the night away with Dutch aprè-ski music from our DJ's. Have a great experience and make sure you show your event bracelet!
Make unforgettable memories and don't miss a thing! Where will we see you this year?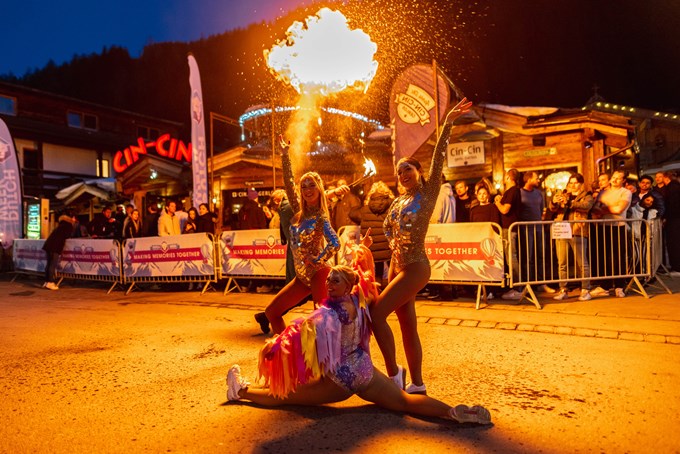 Entrance
Is it already starting to itch for you? Please note that you only have free entrance at Arena Center and Seppi's and that you have access at our other locations on presentation of your Dutchweek event bracelet.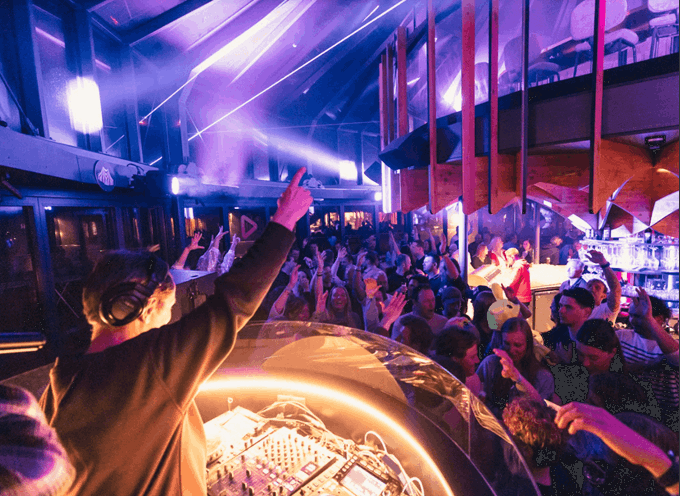 Dutchweek wirstbands.
Do not miss anything! With your Dutchweek event wristband, you have access to all our parties! If you book via Summit Travel your event wristband is included. Are you booking via SunWeb? Then check the box "Dutch week ticket" when booking. (You can tick during the booking process at 'step 1' packages). 

During Gerlos you can pick up your event band(s) at our Dutchweek welcome desk. This desk is located in Gerlos at the local Tourist Offices. Please pick up your bracelets here and avoid long queuing at our locations and activities!

Gerlos
Monday to Friday 08:00-12:30 & 13:00-17:30
Sutarday 13:30-17:30
Sunday 09:00-11:00
Address: Gerlos 196, 6281 Gerlos, Oostenrijk

Make sure you have your ticket, QR code and ID card at hand. This saves time and the faster you can enjoy all the Dutchweek entertainment!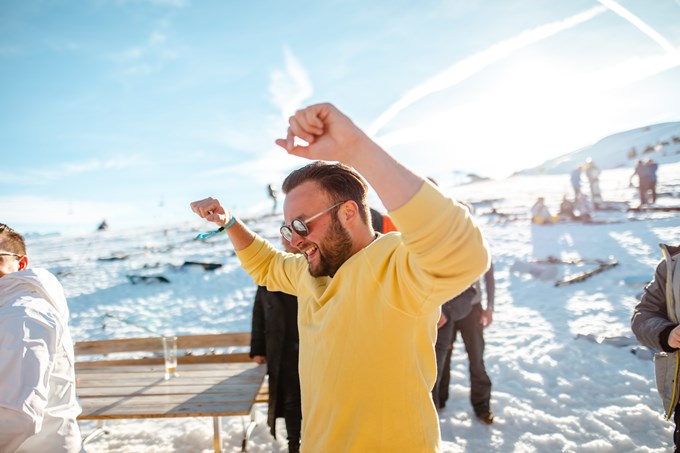 Will we see you at this event? Put yourself on 'attend' here and don't miss all the Dutchweek news about this event!
Accommodations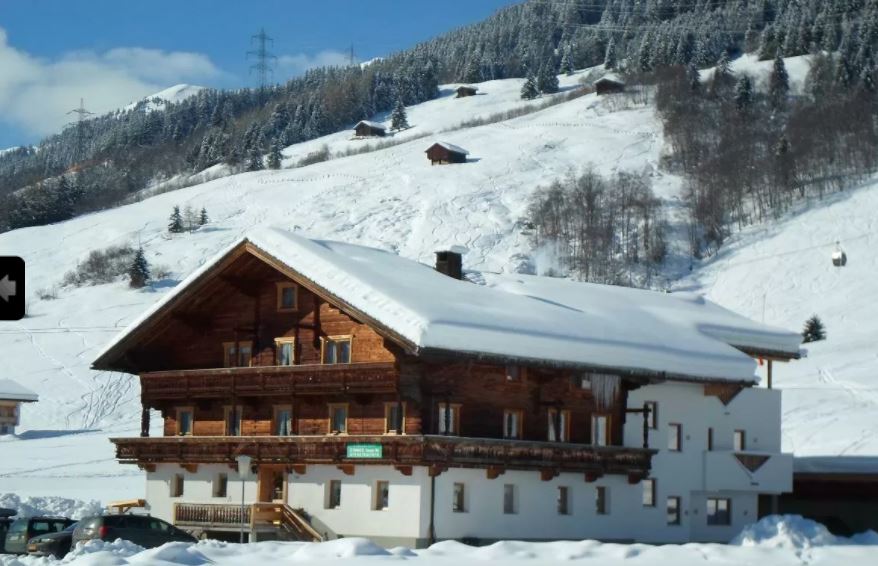 Gerlos
Summit Travel
For more than 10 years a permanent partner in accommodation. At Summit Travel, your event wristband is right in!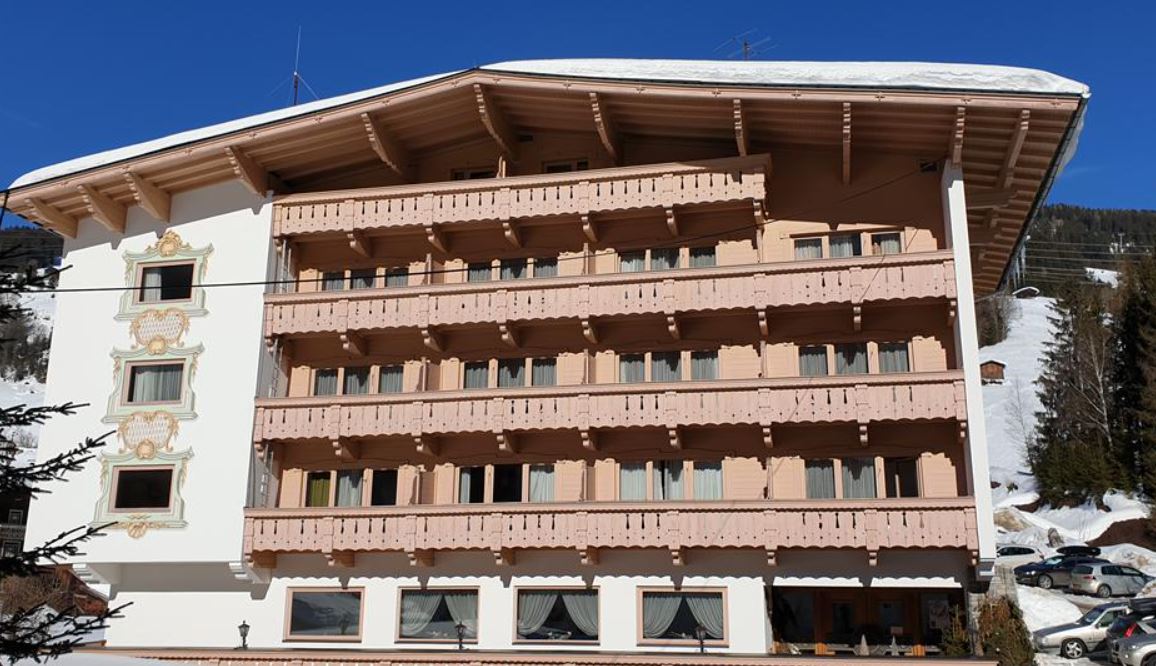 Sunweb
Hotel Elisabeth
Village: Gerlos
8 days based on 4 persons
Distance to center: 200 meter
Distance to skilift: 200 meter
Everything you want to know about Gerlos.
During Dutchweek Gerlos, the experienced and novice winter sports enthusiasts will fully enjoy themselves. Gerlos is part of the beautiful wide Zillertal Arena ski area with more than 153 km of slopes. The altitude guarantees snow and thanks to the modern facilities you can easily move through the ski area. It is even possible to go from Zillertal Arena to other ski areas such as Zell am Ziller and Königsleiten.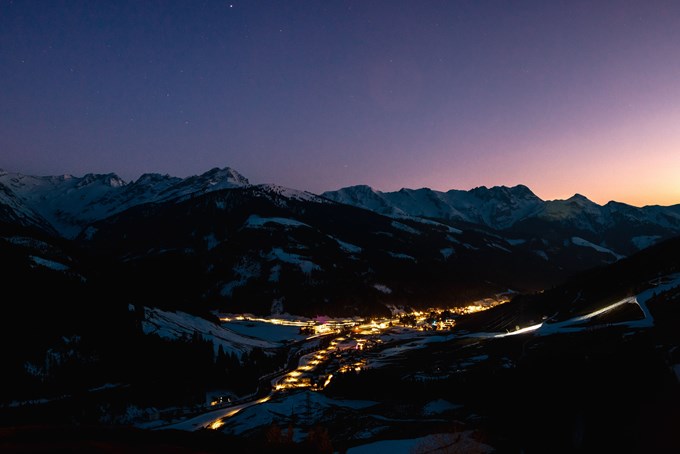 Looking for adventure? Off-piste is possible both around Gerlos and the Königsleitenspitze. Free stylers show their tricks on the 100-meter long half-pipe, the different available jumps and of course the Fun Parks near Vorkogel. Several slopes lead directly back to the village.
After a beautiful day with nice parties on top of the slopes, you can immediately continue with the Dutchweek festivities in the village! Gerlos has a reputation to uphold when it comes to apres-ski. Many winter sports enthusiasts choose Gerlos because it is incredibly cozy here. In 2023 from March 25 to April 1rd, Dutchweek will take this one step further, it will be a party that you will remember for a long time. Dates to be confirmed!
(Source @ snowplaza.nl)
Slopes Gerlos
Zillertal Arena
Green
There are a few green fields available in Gerlos.
Blue
44 km of blissful blue slopes.
Red
97 km to get the legs working.
Black
12 km to get the most out of your ski's​.
Gerlos, the details!
With 143 kilometers of slopes, the Zillertal Arena is the largest ski area in the Zillertal. Add the modern lifts, cozy mountain huts, and you will understand why many winter sports enthusiasts return here every year.
Height:
580m - 2505 m
Experience level:
From beginner to advanced
Snowboarding:
Fun parks, half-pipes
Other Activities:
Free-style
Lifts:
19 drag lifts, 22 chair lifts, 15 gondolas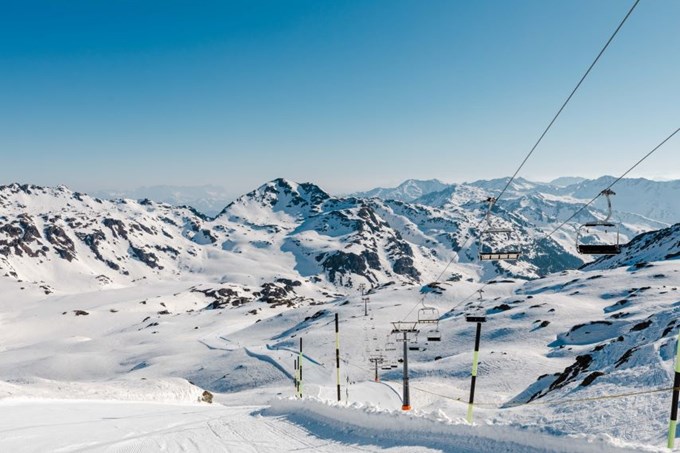 Our other events.
Excited about Gerlos but curious to see what else we offer?
Dutchweek Zell am See - Kaprun Kick-Off
In 2023, for the third time a row,  we will be in both Zell am See and Kaprun. Get ready to have an amazing time, we will create one big party in these two villages. From 18 till January 21 2023, Dutchweek is in Zell am See - Kaprun for 4 days long, are you?
More info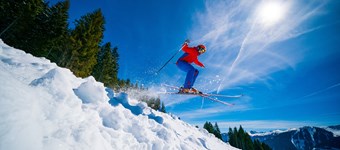 Dutchweek Saalbach Kick-Off
Dutchweek Saalbach Kick-Off 2023 will be a great start to your winter season! Put Wednesday 18 till Saturday 21 January, 2023 in your agenda because you really don't want to miss this event. We will work no less than 4 wonderful days to give you the best winter sports experience ever.
More info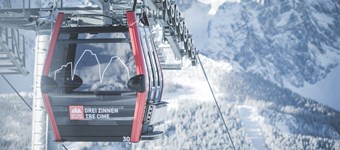 Dutchweek 3 Zinnen
In 2023, for the very first time,  we will be in 3 Zinnen. Get ready to have an amazing time, we will create one big party in the Dolomites' juwel. From March 15 till 18 2023, Dutchweek is in 3 Zinnen for 4 days long, are you?
More info
Dutchweek Zell am See - Kaprun '23
In 2023, for the fourth time a row,  we will be in both Zell am See and Kaprun. Get ready to have an amazing time, we will create one big party in these two villages. From 15 till 18 March 2023, Dutchweek is in Zell am See - Kaprun for 4 days long, are you?
More info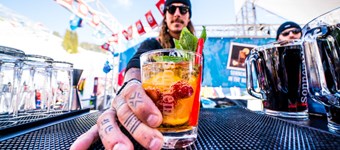 Dutchweek Saalbach '23
Dutchweek Saalbach 2023 will be big, bigger, huge! Starting with extending Dutchweek Saalbach from 4 days to 8 days! Make sure you put Saturday 18 March till Saturday 25 March 2023 on your agenda because you really don't want to miss the best winter sports experience ever.
More info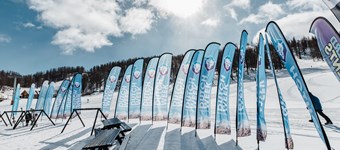 Italia Sauze d'Oulx
In 2023 we will settle for the eighth time in Sauze d'Oulx, where we once started our events. As you have come to expect from us, we make it one big party in this cozy village. Dutchweek will be in Sauze d'Oulx, Italy from 22 till 25 March 2023, will you be there again?
More info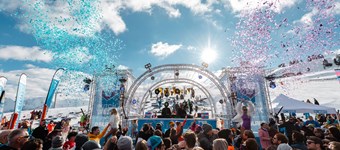 Dutchweek Gerlos '23
Who does not know or has not heard about Gerlos? During Dutchweek wintersports fans gather to close the season in style at various restaurants and bars. The organization is slightly tweaked to offer international music and festival enjoyment through sets by famous Dutch DJ's and artists. Be there with us between March 25 – April 1 2023, it's the best end of season experience on offer.
More info