Dutchweek Zell am See – Kaprun
Yes, yes not 1 time, but even 2 times is Dutchweek in great Zell am See - Kaprun in 2024. Spread some winter love! From Wednesday, January 17 to Saturday, January 20, we can be found in the two vibrant villages. Zell am See and Kaprun are joining forces for a cool winter Kick-Off of Dutchweek!

Zell am See-Kaprun is a large, well-known winter sports area with a diversity of slopes for all levels. Moreover, the area with the Kitzsteinhorn glacier is very snow-sure. By the way, did you know that your ski pass also gives you access to the Skicircus of Saalbach-Hinterglemm-Leogang-Fieberbrunn? So four days are not nearly enough to discover all the slopes.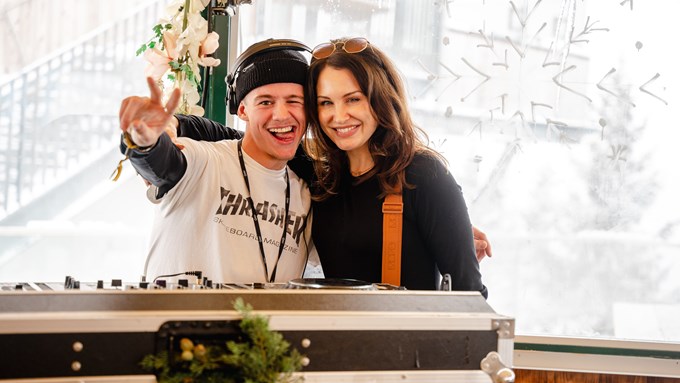 A tasty Kick-Start to your winter sports season can be found here! Only in Zell am See-Kaprun can you get one of the 27 spots during Dutchweek for an amazing Early Bird Ski Tour with a delicious breakfast buffet at the top of the Franzl Alm.

Not yet in the mood for red and black slopes this early in the morning? Then buy a Ticket for the extensive Breakfast which will be served around 9 am in the à la carte area of the Franzl Alm at 2,000 m altitude.

Ski Fast to:
Dutchweek program
Ticket Shop
The latest Dutchweek news
Everything you want to know about Zell am See – Kaprun
Bründl Sports
The ski area
Zell am See-Kaprun, the details
Meanwhile in Zell am See-Kaprun... (webcam)
Other Dutchweek events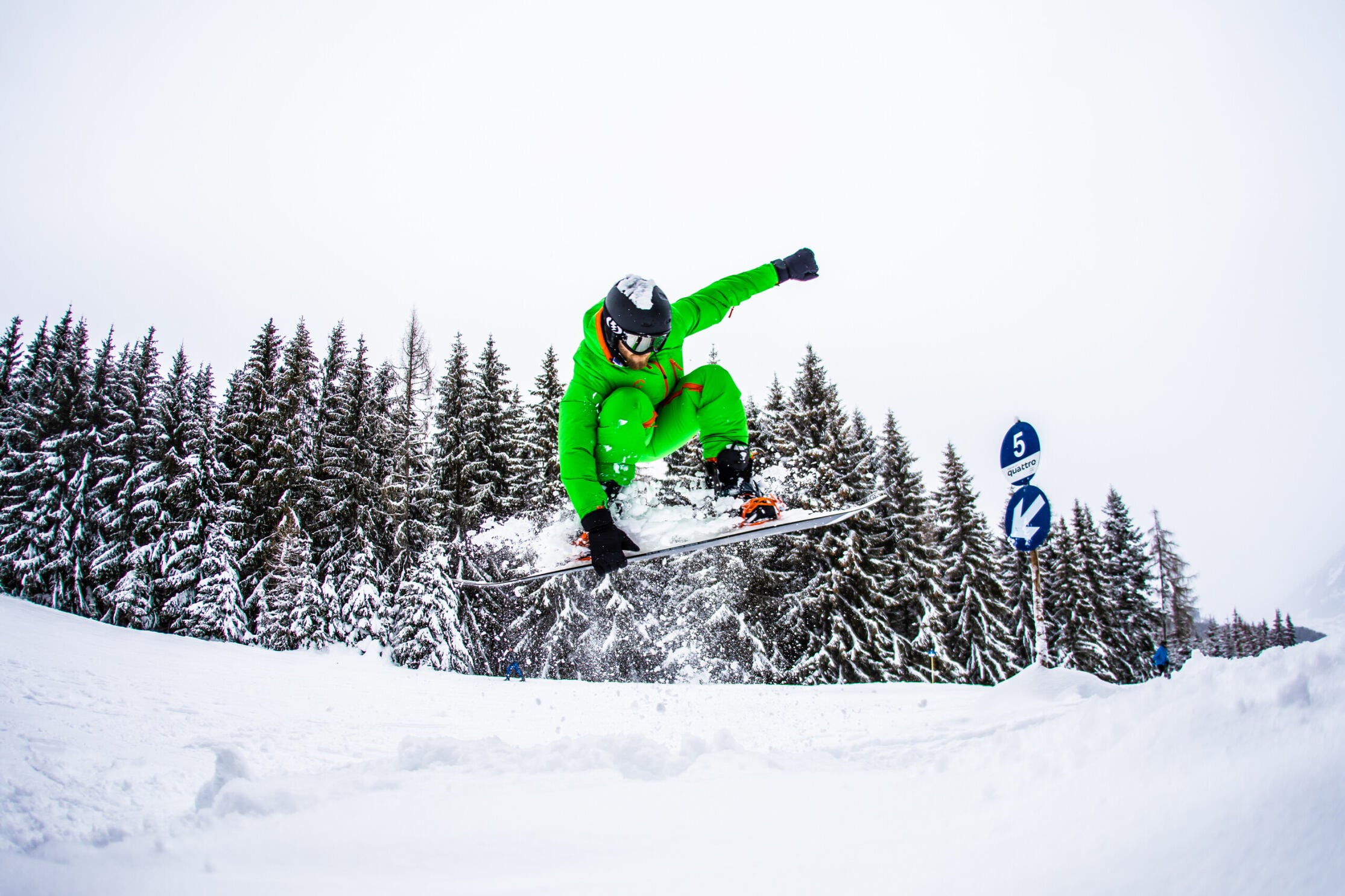 Program 

Dutchweek Zell am See - Kaprun Kick-Off 2024 has an incredible lot to offer! For example, we have 6 party locations and 1 super cool activity😍 Zell am See - Kaprun Kick-Off is for real winter sports enthusiasts around 25 and older 🥳 The Dutchweek DJs will make it an amazing party with international hits and Après-ski music!

Making Memories Together! Where are we going to see you?
Daily in Zell am See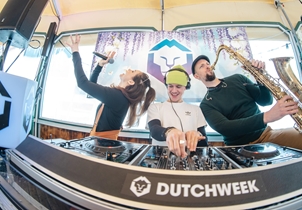 House & Live Music by
Schirmbarre Franzl
⛄️ From 12 to 4 pm!
⛄️ Free entrance
⛄️ Can be reached via these lifts:
⛷️ TrassXpress
⛷️ Breiteckbahn
⛷️ AreitXpress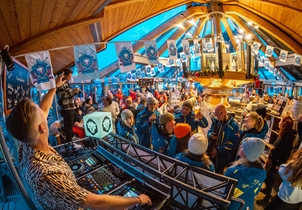 Fantastic après-ski & party hits at
Cabrio Bar
❄️ From 3 to 7 pm
❄️ On presentation of your event wristband.
Early Bird Ski Tour & Breakfast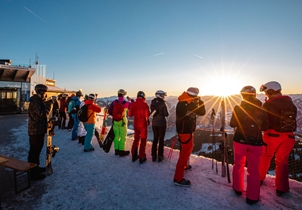 Early Bird Ski Tour
Want to ski at sunrise? Go with a guide early to the top of Schmitten Höhe and enjoy the stunning views. Ski down over freshly groomed slopes as the sun rises conclude with a delicious breakfast buffet at Franzl Alm.
Extra info

Secure one of only 27 spots and buy that ticket in our shop before Friday 19 January! Gather at 7.15am at the Schmittenhöhebahn.

It is important to ensure you have an already working ski pass and all ski gear etc!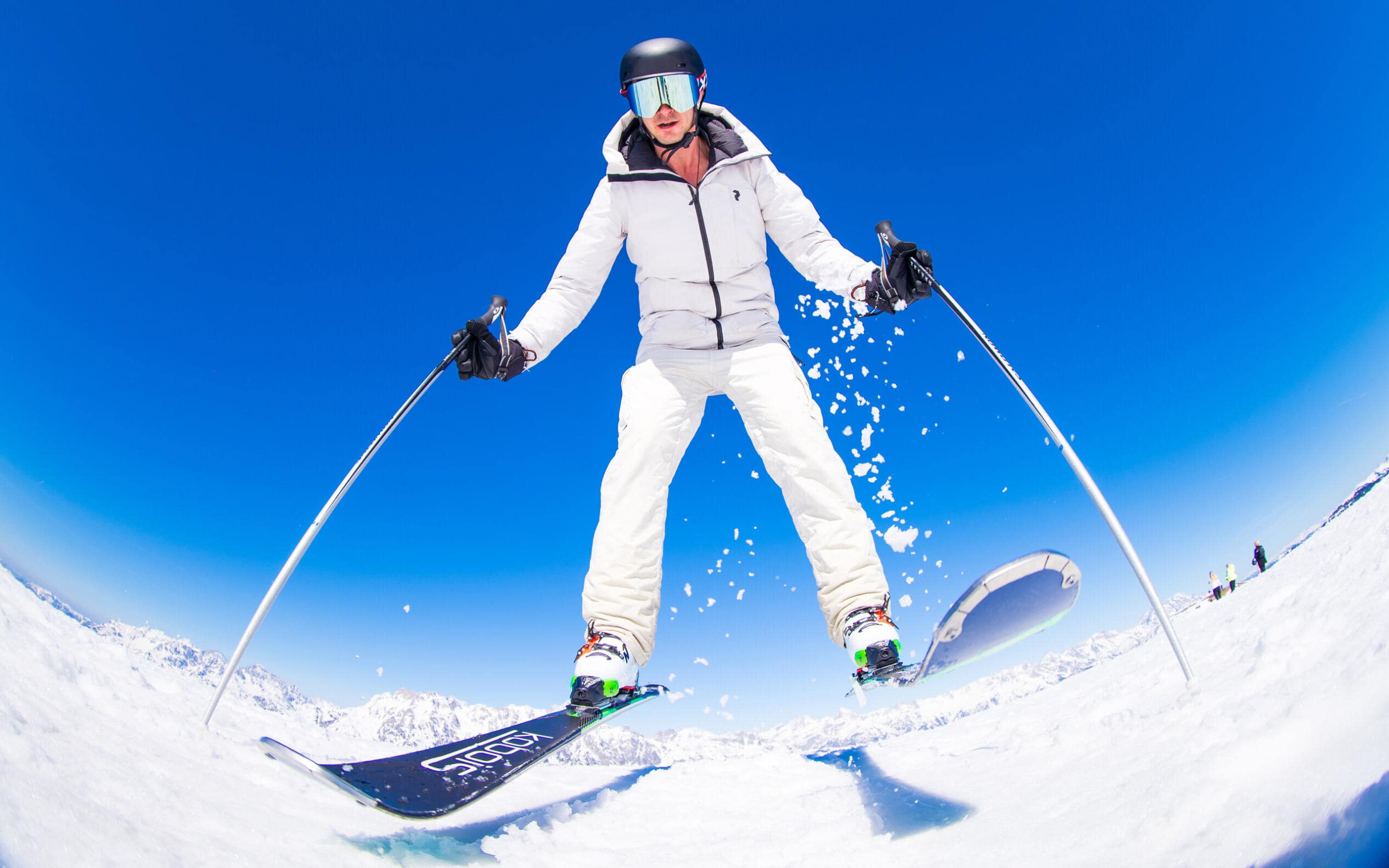 Will you join us for 1, 3 or 4 days? 😎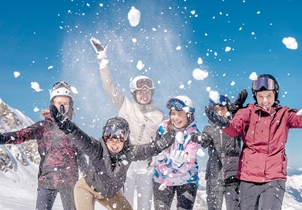 1-day ticket
Only attending on Wednesday, Thursday, Friday or Saturday? Then buy your 1-day ticket for €14.50 here! Please note that these tickets are available 1 month before the start.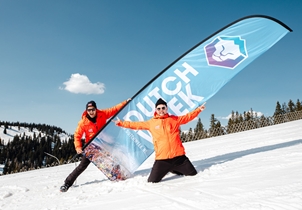 3-day ticket
Are you going to enjoy 3 days (from Thursday) in Zell am See - Kaprun, then buy your 3-day ticket here for €39.50!
Event tickets

Buy your Tickets for the event here. And buy your NOIZEZZ reusable hearing protection right away, the EarBeanz are produced as sustainable as possible and therefore all have a unique color mix, they come in a resealable pocket that you can easily hang on your keychain, also perfect for the Dutch festivals of course!
During Zell am See - Kaprun you can pick up your eventband during regular opening hours at the local tourist offices.
Tourist office Zell am See: Brucker Bundesstraße 1, 5700 Zell am See, Austria
Tourist office Kaprun: Salzburger Pl. 6, 5710 Kaprun, Austria
You can also pick up your event tickets at the Insider or Cabrio Bar in Zell am See or at Pavillon and the Baumbar in Kaprun from our crew during our program times.

Merchandise

Dutchweek Limited Edition Merchandise is now for sale here, and is available including shipping costs within the Netherlands. Do you live abroad? No problem, we will arrange this by email as an extra cost and your fave new item will still be delivered to you. Are you going for a unique Dutchweek x Poederbaas beanie? The Poederbaas Skipully in perfect quality or do you still need good reusable hearing protection? We got you covered! We will also be selling this Merch at the events in Saalbach, do you want to be assured of one of these cool items? Then order it immediately and put your address in the comments where we can send it for you! Looking forward to winter!
Let's get it!
Accommodations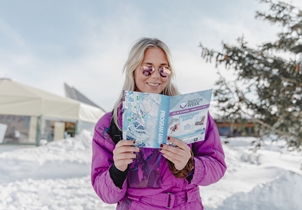 Zell am See - Kaprun
The tourist office
The tourist office of Zell am See - Kaprun offers accommodation in both villages.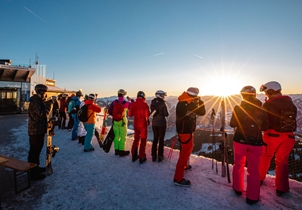 Zell am See - Kaprun
Sunweb
Book your trip to Zell am See - Kaprun with Dutchweek tickets here via Sunweb!
Additional Info

Don't miss a party! With your Dutchweek Event wristband you have access to all our parties! Do you book Zell am See via Summit Travel or do you prefer Kaprun? Then your Eventbandje is always included. Book through SunWeb? Then check the box " Dutch week ticket" while booking.
(Check the box during the booking process at 'step 1' - packages).


Everything you want to know about Zell am See - Kaprun.
Two villages with two different characters, the romantic Zell am See and the cozy Kaprun, ideal to spend your winter sports holiday. Both villages offer access to the huge ski area of ​​over 135 km. The area is a now guaranteed area thanks to the glacier. In addition to excellent skiing and snowboarding opportunities, hikers and cross-country skiers will also find numerous trails and routes here.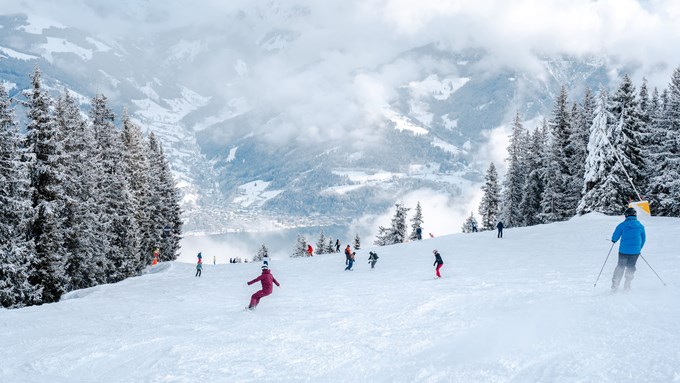 In addition to the beautiful winter sports area, both Zell am See and Kaprun offer numerous culinary options. The many mountain restaurants in Austria lovingly serve local specialties such as Kaiserschmarrn, Wienerschnitzel or Kasnocken. We know from thorough personal research that the wine and beer list also meets all our requirements.
Both villages are known for a cozy apres-ski atmosphere. During Dutchweek we will take the cozy atmosphere to a higher level. 
Sloped Zell am See - Kaprun
You name it, they have it.
Green
There are some green paths but we must honestly say that they are limited.
Blue
Experience pure bliss on the blue slopes. Zell am See: 25 km | Kaprun: 27km
Red
Get those legs into action on the red slopes. Zell am See: 27 km | Kaprun: 30 km
Black
Get your piece of action on the black slopes. Zell am See: 25 km | Kaprun: 4 km
Zell am See - Kaprun, more details.
This Area has something for every winter sports enthusiast. Snow-sure slopes, sunny runs, and a 7 km long valley run on the Maiskogel. Zell am See - Kaprun offers everything you are looking for during your winter sports holiday.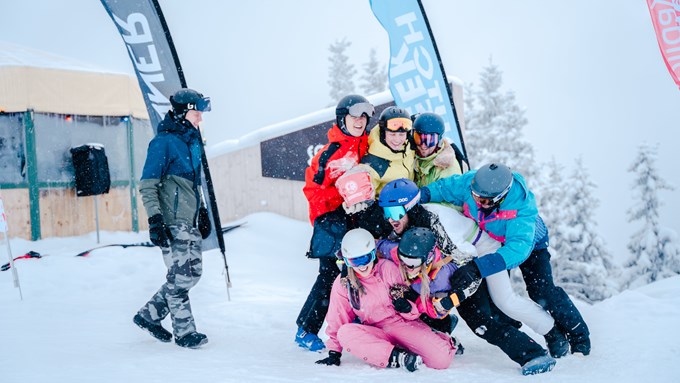 It is all in the details!
Height:

Zell am See: 1,500 – 2,000m Kaprun: 2,000 – 3,029m

Ski pass:

Your ski pass will be valid across both areas. Also for Saalbach-Hinterglemm

Level of Experience:

Zell am See is fabulous for all levels of ski runners. Kaprun offers a typical mountainside for inexperienced ski runners with long blue piste descents.

Pistes:

Zell am See: total of 77km | 25km blue, 27km red, and 25km black.
Kaprun: total 61km | 27km blue, 30km red, and 4km black.

Snowboarding:

Zell am See: great fun park with the longest fun slope in the world of 1,300m. Kaprun offers 3 fun parks.

Cross-country skiing:



Zell am See offers various tracks in the valley and on the Zeller mountain.

Lifts:

Zell am See: 24 lifts of which 7 drag lifts, 10 seat lifts and 7 gondola lifts.
Kaprun has a total of 18 lifts, 4 drag lifts, 4 seat lifts, and 10 gondola lifts.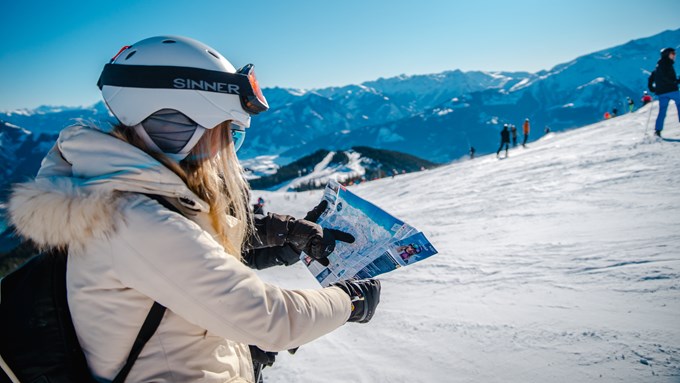 Meanwhile
in Zell am See-Kaprun
Our other events.
Loving Zell am See - Kaprun but curious to see what else we offer?