Dear Festival Lovers,
D-Wonderland presents FriXXL.Fest! The first indoor festival of FriXXL.Fest will take place on Friday 9 December in the Van Nelle Factory in Rotterdam. Get your tickets here! 
It's time to shift from working hard to playing hard. But how is this going to happen? FriXXL.Fest is about elevating your Friday afternoon drinks to a whole new level with your best friends, your colleagues and your new friends. A place where we can clear our heads en free our minds.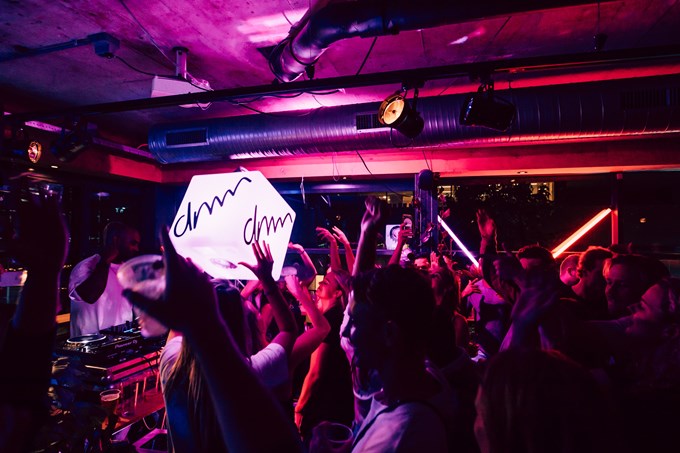 FriXXL.Fest is the first to host an indoor festival in one of the most iconic areas of the Van Nelle Factory. A special winter edition with beats by legends:
Thom Bold
,
ROOG
,
Erick E
,
Freddie Mercure
&
Ofnoh
,
Avengers Soundsystem
,
Boris Ross
,
Steve Riddm Divine
and
Funker Man
! The perfect transition from work to weekend. 
FOTO INVOEGEN DJ'S
During FriXXL.Fest there will be plenty of food and drinks! All by are lovely partners! Hells Kitchen Horeca Group will make you some nice drinks for the real party vibe. Het Zalmhuis will be there with the finest sushi! Salmon, tuna, they will make your mouth water ;). NRC has the most amazing burgers for you! With some delicious ingredients. There will also be some perfect pizzas from Sugo! Vegan or not, they have it all. When you're thirsty, Ayla will be there with some fantastic cocktails. Not just one cocktail, I can guarantee you. Have your eyes checked and perhaps you can see a lot better at work because of SINNER! NOIZEZZ will give yout the perfect ear protection, they will make sure it fit your ears perfectly. For all your favorite cocktail suggestions, Sonnema Cocktail Bar will make them for you!  
Let's shift from a working spirit to ordering a spirit. And from a cluttered mind to a place to unwind. Let's meet at FriXXL.Fest!
Tickets
are available now!