Dutchweek Zell am See | Kaprun
In 2021, for the third time a row,  we will be in both Zell am See and Kaprun. Get ready to have an amazing time, we will create one big party in these two villages. From 20 to 24 January 2021, Dutchweek is in Zell am See - Kaprun, are you?
More info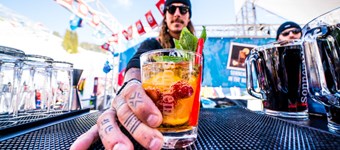 Dutchweek Saalbach
Dutchweek Saalbach 2021 will be big, bigger, huge! The party we missed out on in 2020 will be back with a vengeance during Dutchweek Saalbach 2021. Starting with extending Dutchweek Saalbach from 4 days to 8 days! Make sure you put Saturday 13 March to Sunday 21 March 2021 on your agenda because you really don't want to miss the best winter sports experience ever.
More info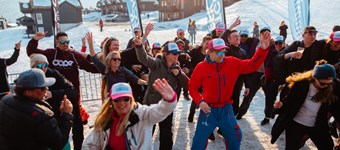 Dutchweek Norway
Fond of adventure and a breathtaking landscape? Join us at Dutchweek Norway! The Norwegians are super friendly, the food is amazing and there is so much to see and experience, it's unlike any other place in the world. Please make sure you can cross off this trip from your bucket list as soon as possible because once you've been with us to this place you're sold for life.
More info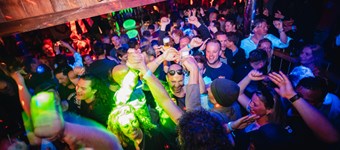 Dutchweek Gerlos
Who does not know or has not heard about Gerlos? During Dutchweek wintersports fans gather to close the season in style at various restaurants and bars. The organization is slightly tweaked to offer international music and festival enjoyment through sets by famous Dutch DJ's and artists. We are confirming exciting head-line sets now to ensure magical and memorable parties. Please ensure you are there with us between 29 March – 05 April 2020, it's the best end of season experience on offer.
More info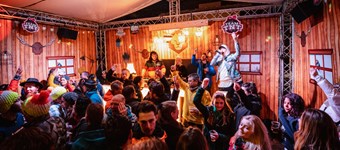 Dutchweek Italia
Crazy about Italian food? Enjoy meeting people and making new friends? Look no further, Dutchweek Italia is your destination. Cozy and authentic Sauze d'Oulze has been in our program for 8 years and we adore coming here every time again. Join us to experience Italian hospitality and fun between 11 – 15 March and find out for yourselves what an amazing ski resort Via Lattea is.
More info
Why you should join us?
Firsthand testimonials from our guests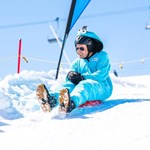 Dutchweek Gerlos 2019
Één groot feest van vroeg tot vroeg😁. Heerlijke sfeer, leuke mensen, goede dj's en mc's. Ook worden er leuke dingen omheen georganiseerd dus je hoeft je niet te vervelen. Kortom ben je partyminded en hou je van wintersport dan moet je dit zeker een keer meemaken!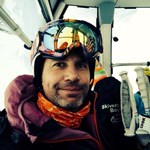 Dutchweek Italia & Gerlos 2019
Was weer geweldig! Wim, Anouk en crew bedankt voor de feestjes. Tot volgend seizoen.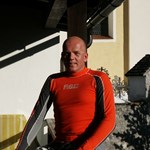 Dutchweek Saalbach 2019
Hoogtepunt..... 4 dagen lang, één groot hoogtepunt! Dutchweek see you next year.
Dutchweek Gerlos 2019
Absolutely amazing week! Dutchweek is the best event for those who really loves mountains, party and perfect music !! It is a fete! 🎊🎉 Thanks a lot! 😘
Dutchweek Saalbach 2019
Wat hebben we genoten van de Dutchweek in Saalbach. Na een heerlijke dag skiën eindigen met een geweldig feest bij de Maisalm! Alles was top georganiseerd en de aankleding en muziek maakten het feest compleet. Dutchweek tot volgend jaar!
Already joined us? 👋
We L.O.V.E. to hear more!
Write a little something-something and you might see it here as a thank you for being so dang awesome 🤩