During Dutchweek Saalbach the weather is usually:
-8°C
110 cm
Dutchweek Saalbach
A great area where we can kick off the winter sports season. From Wednesday 18 January, Dutchweek will settle in this popular winter sports area! Real festival vibes will arise, and you stay in motion for 4 days. A large area where you also have the opportunity to go to the neighbouring Zell am See - Kaprun! Are you going to join us during these fantastic 4 days? Read more about the area below.
We are busy with the preparations of the Dutchweek program, and will share this with you when this is clear. However, we can reveal that we come back with cool activities and locations that ensure that everything breathes Dutchweek! At Montana Royal, at the top of the KohlmaisBahn, the DAKA Test Center is ready. Here you can test the latest skis! You can also participate in the Snowbike Race, powered by SINNER and the Early Bird Ski Tour, powered by DAKA. And then to enjoy Dutchweek entertainment  you can go to Montana Royal, Soul House, SBH's Terrace and Taverne. 
Your ticket will also be valid at the Kick-Off event in Zell am See - Kaprun.
Buy here your tickets for Dutchweek Saalbach Kick-off.

Also on this page:
The latest Dutchweek news
Dutchweek Saalbach, the movie
Ticket Shop
Dutchweek program
Everything you want to know about Saalbach
The ski area
Saalbach, the details
Meanwhile in Saalbach
Other events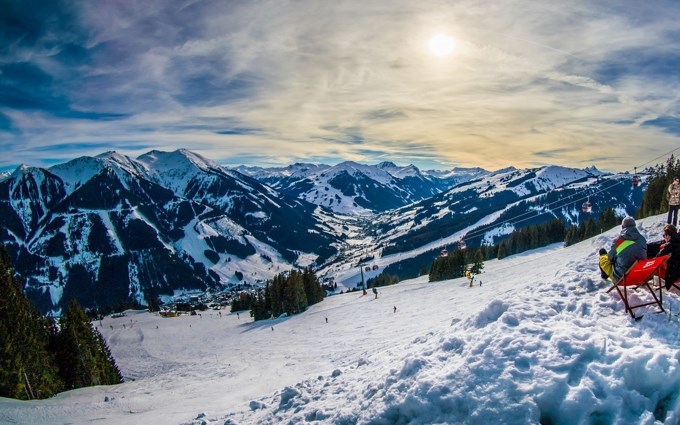 Event wristbands.
Do not miss anything! With your Dutchweek event wristband, you have access to all our parties! If you book via Summit Travel your event wristband is included. Are you booking via SunWeb? Then check the box "Dutch week ticket" when booking. (You can tick during the booking process at 'step 1' packages).


Are you quick and do you want to be assured of your ticket? Order your early bird ticket now until November 1st! After this, the regular tickets will apply.

Buy here your tickets for Dutchweek Saalbach Kick-off
Early bird Saalbach
€37,50 (incl. VAT, excl. service costs)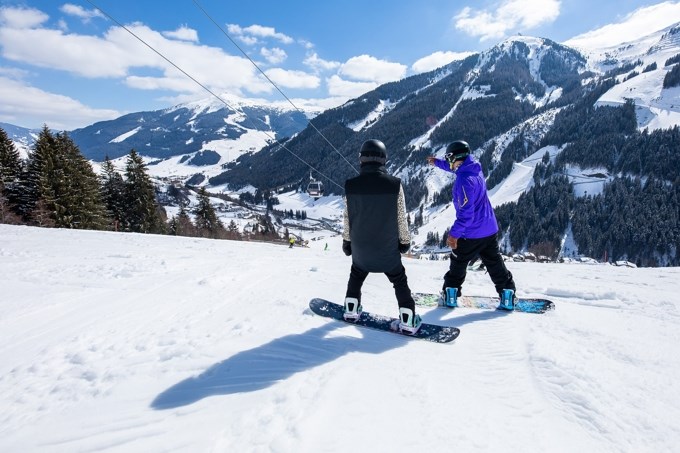 Program
💜 WinterLove 💙
We are working hard to put together a great program for you, we will share it with you as soon as possible!
Everything you want to know about Saalbach.
Thanks to its cozy and casual atmosphere, Saalbach has been a very popular winter sports destination for many years. The beautiful village is located at the foot of the Glemmtal. The three separate ski areas of Saalbach, Hinterglemm and Leogang have recently been merged into a large area of ​​no less than 270 km. The perfectly groomed slopes make Skicircus Saalbach-Hinterglemm one of the nicest ski areas. Make sure you do not miss the Skicircus Challenge, a ski tour of 68 km that will take you to all corners of the ski area.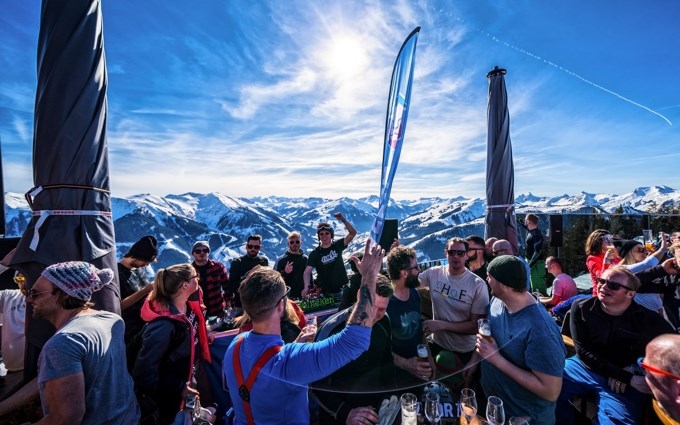 Even in the evening, you can enjoy yourself in Saalbach, thanks to a number of floodlit slopes and Fun Parks around Hinterglemm. The Ski Circus ski area also lives up to its name when it comes to après-ski possibilities, especially during Dutchweek Saalbach. "Long slopes and short nights" is a popular saying in Saalbach and we can only attest to this.
March this year Dutchweek Saalbach is no less than 8 days. You decide whether you come all week or a few days. During Dutchweek Saalbach we will give "festival in the snow" a completely new definition. We are working on a program that will keep you moving for 8 days!
(Source @ snowplaza.nl)
Slopes Saalbach - Hinterglemm
The 'Skicircus' Area
Green
The green fields for clowning are limited in this area.
Blue
140 km to practice your​ acrobatic moves.
Red
112 km for some delicate trapeze moves.
Black
18 km for a serious cannonball​ act.
Saalbach-Hinterglemm, the details!
With 70 fast and modern lifts, you hardly ever have to wait. For the beginners, there are beautiful wide slopes including the Kohlmaiskopf, Bernkogel, and Reiterkogel.
For the speed devils and adrenaline junkies, there is the very steep descent from the 2,020 m high Schattberg or the descent of the 1,924 m high Zwölfer. In addition to the many options for skiers, boarders also get their money's worth. In addition to the Fun Parks and the half pipes, there are special slopes exclusively for boarders.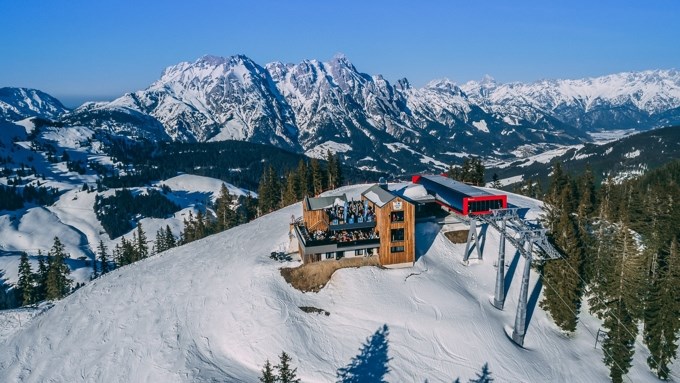 Altitude:
800 m - 2,000 m. Snow guaranteed due to 40 snow cannons available.
Ski pass:
Valid for the entire "Ski Circus" area.
Experience level:
ll levels.
Snowboarding:
Fun parks, half-pipes, and exclusive slopes.
Other Activities:
Cross-country skiing, snow tubing, ice skating, tobogganing, paragliding, hiking trails.
Lifts:
70 lifts: 21 drag lifts, 20 chair lifts, 29 gondola lifts.


Within Dutchweek we have put together a Safety Team that continuously provides all travel agents with the latest information. At Dutchweek we ensure that there are sufficient outdoor locations at every event so that everyone can enjoy our parties safely. Safety Team: Anouk Schrijver (Anouk@dutchweek.nl) and Wim de Zwart (Wim@dutchweek.nl).
Accommodations
Saalbach
Summit Travel
For more than 10 years a permanent partner in accommodation. At Summit Travel, your event wristband is right in!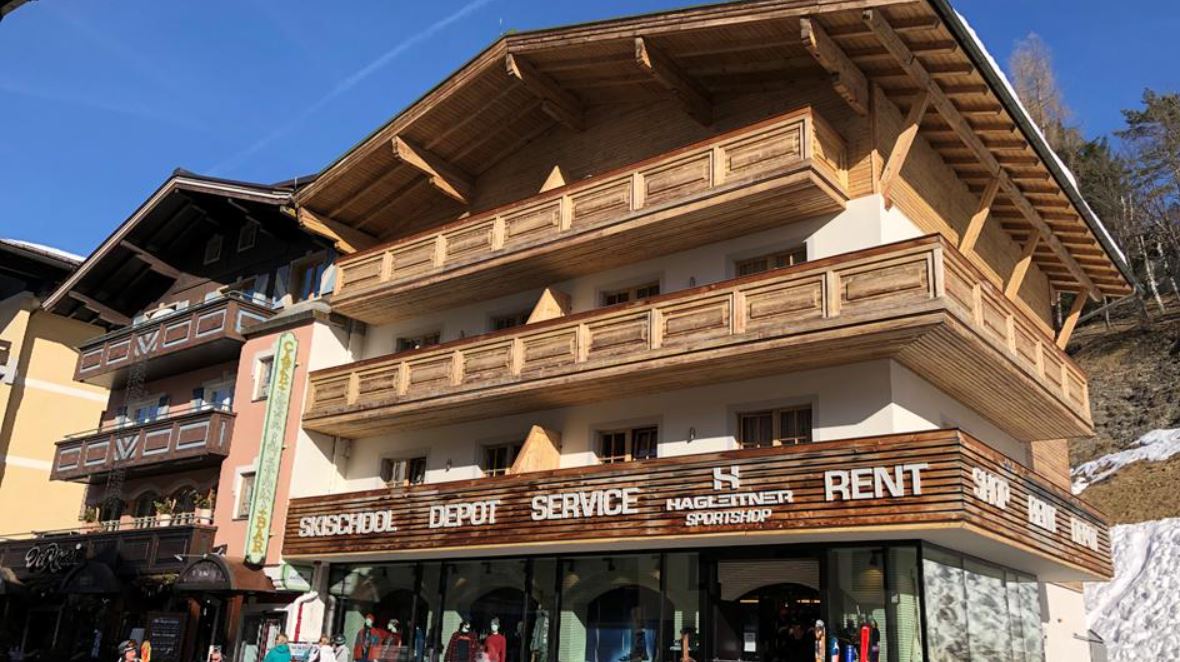 Sunweb
Annexe Residence Kristall
Village: Saalbach
4 days based on 4 persons
Distance to center: 0 meter
Distance to skilift: 50 meter
Our other events.
Loving Saalbach but curious to see what else we offer?